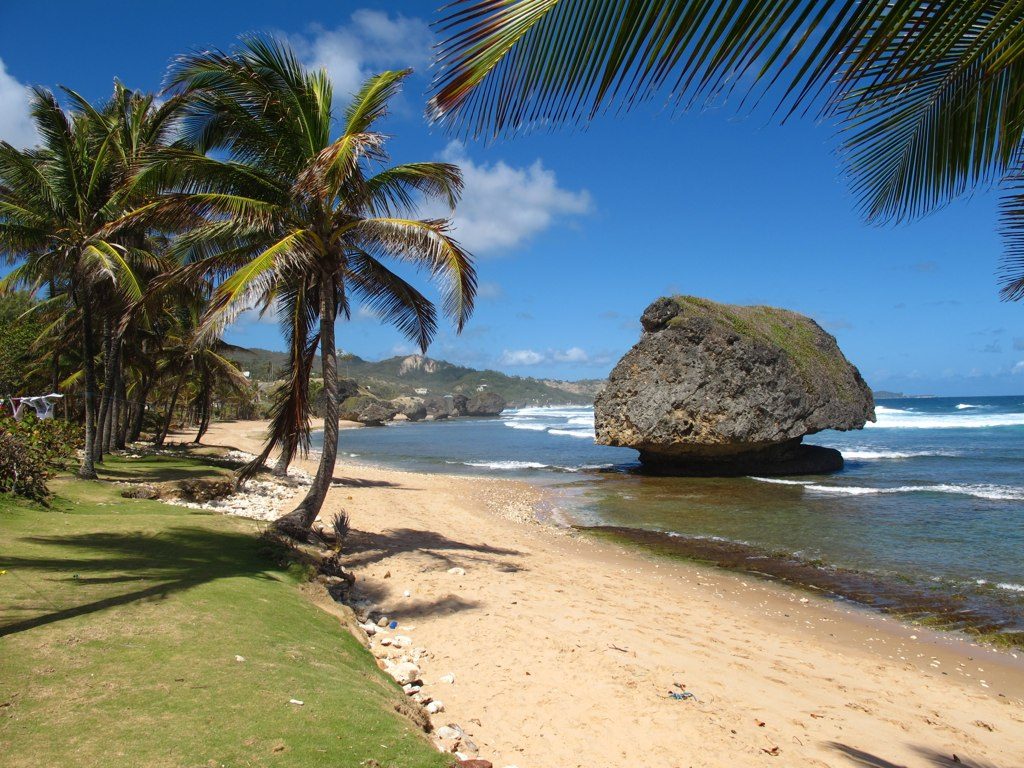 Bathsheba Beach
This is the rugged east coast of Barbados, where visitors come to breath the air, soak in the invigorating Bathsheba Pools and feel alive. It is breathtakingly beautiful; wide white sand beaches stretch along a dramatic coastline of striking rock formations against which the Atlantic rollers break in cascades of foam.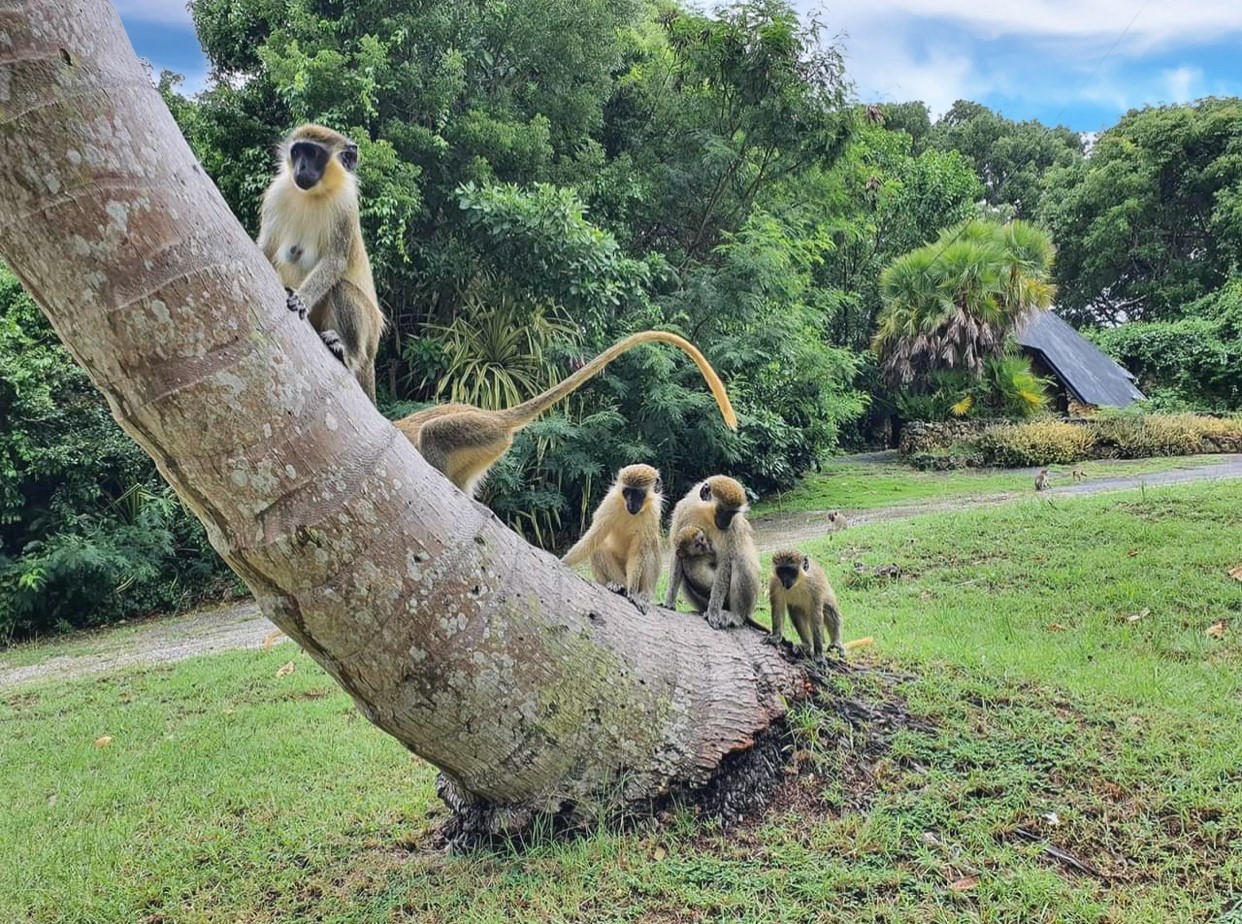 Barbados Wildlife Reserve
This is the animal kingdom of Barbados, where you can stroll freely among animals feeding and playing in their natural environment. Monkeys are most abundant at afternoon feeding time. Reptiles include snakes, iguanas, turtles, and tortoises. parrots, flamingos, and peacocks share the premises, adding bright splashes of colour.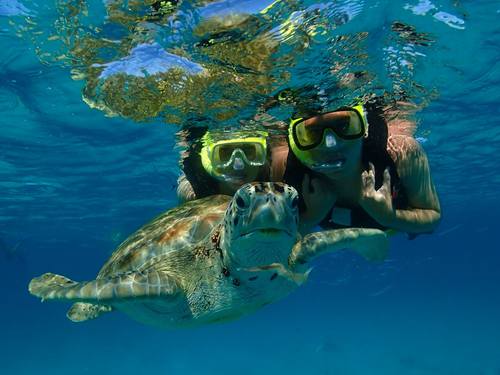 Swimming With Turtles
The hawksbill and leatherback sea turtles call Barbados home and are readily seen along the island's west coast as this is where they do their feeding and nesting. Due to the calmness of these West Coast waters and the friendliness of the sea turtles, visitors are able to swim freely with them.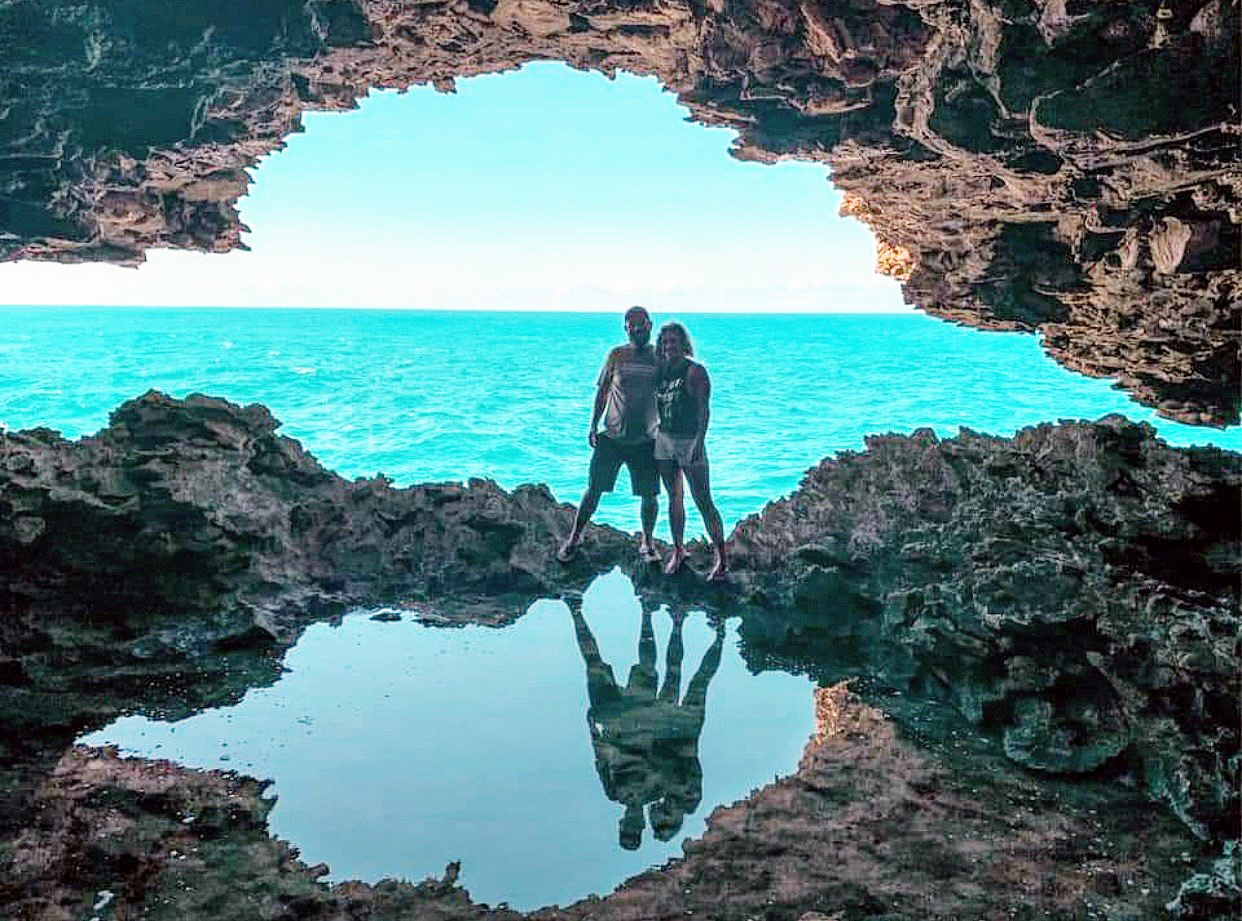 Animal Flower Cave
is located under the cliffs at North Point, St. Lucy, Barbados. It is the island's lone accessible sea cave. It was discovered by its seaward entrance in 1780 by two English explorers. The cave stands six feet above the high water mark although it was formed at sea level. This has occurred because Barbados is rising at 1 inch per 1000 years.
There are coral steps which lead down through an opening in the roof (former blowhole) into the cave, these steps were built in 1912.[1] Inside the cave, still found are some sea anemones, which are locally called animal flowers, whence the cave obtained its name.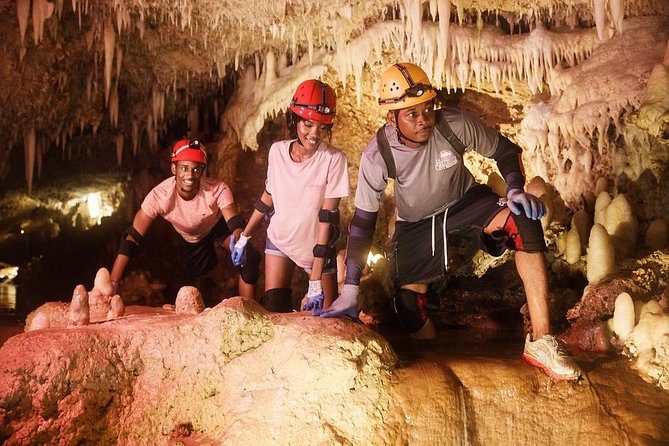 Harrison's Cave
One of Barbados' most popular attractions is Harrison's Cave. This limestone cavern features several streams (the stream system is estimated to be at least 1 1/2 miles long), as well as stalactites, stalagmites and other kinds of calcite deposits. Though it wasn't opened to the public until 1981, historians believe the cave was first discovered at the end of the 18th century. The cave sits in the middle of the country about 5 miles from Holetown and Bathsheba Beach.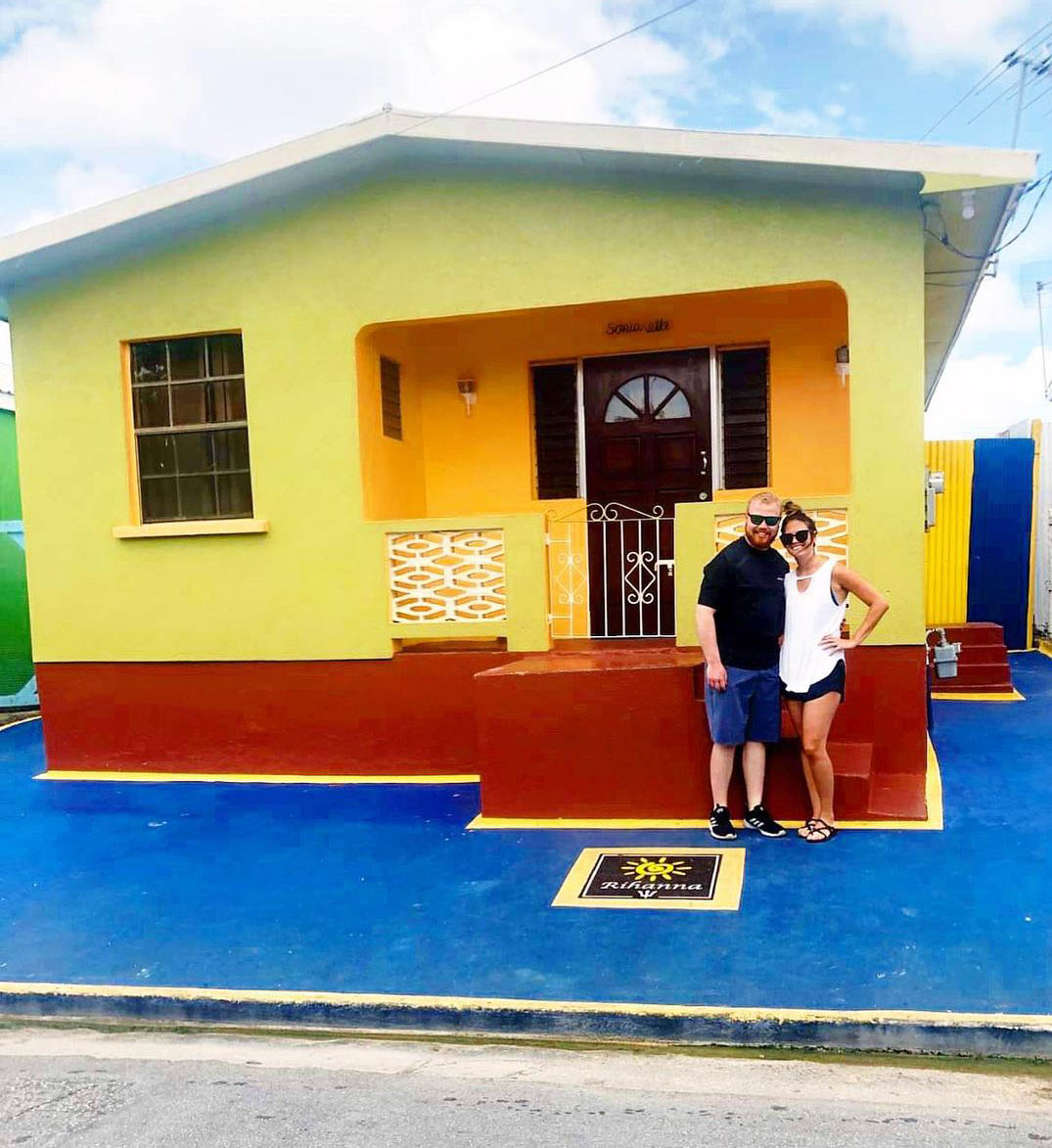 Rihanna's Childhood home
Rihanna and her family lived in this humble bungalow until she was 16 years old. Located on an unassuming street on the outskirts of Bridgetown in Barbados, the house is something of a sightseeing hotspot these days, with some of Rihanna's biggest fans making a pilgrimage to the street.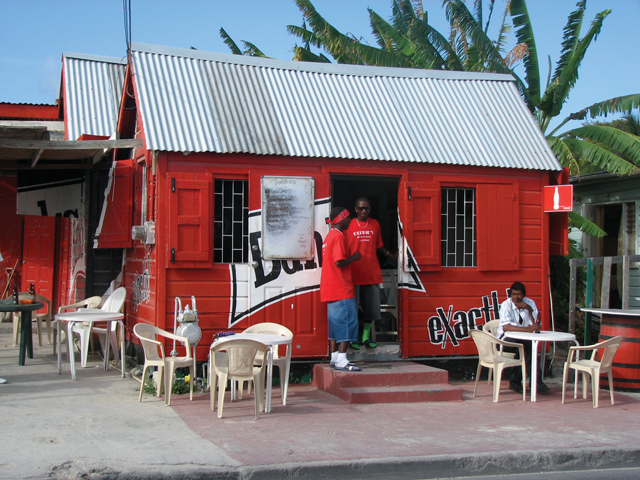 Rum Shacks
But the best place to drink rum is of course at a rum shack and Barbados has almost 1500 of them sprinkled across the island.   That's an awful lot for an island that is only 19 miles long and 6 miles wide. Hanging out at a rum shack is arguably one of the best things to do in Barbados.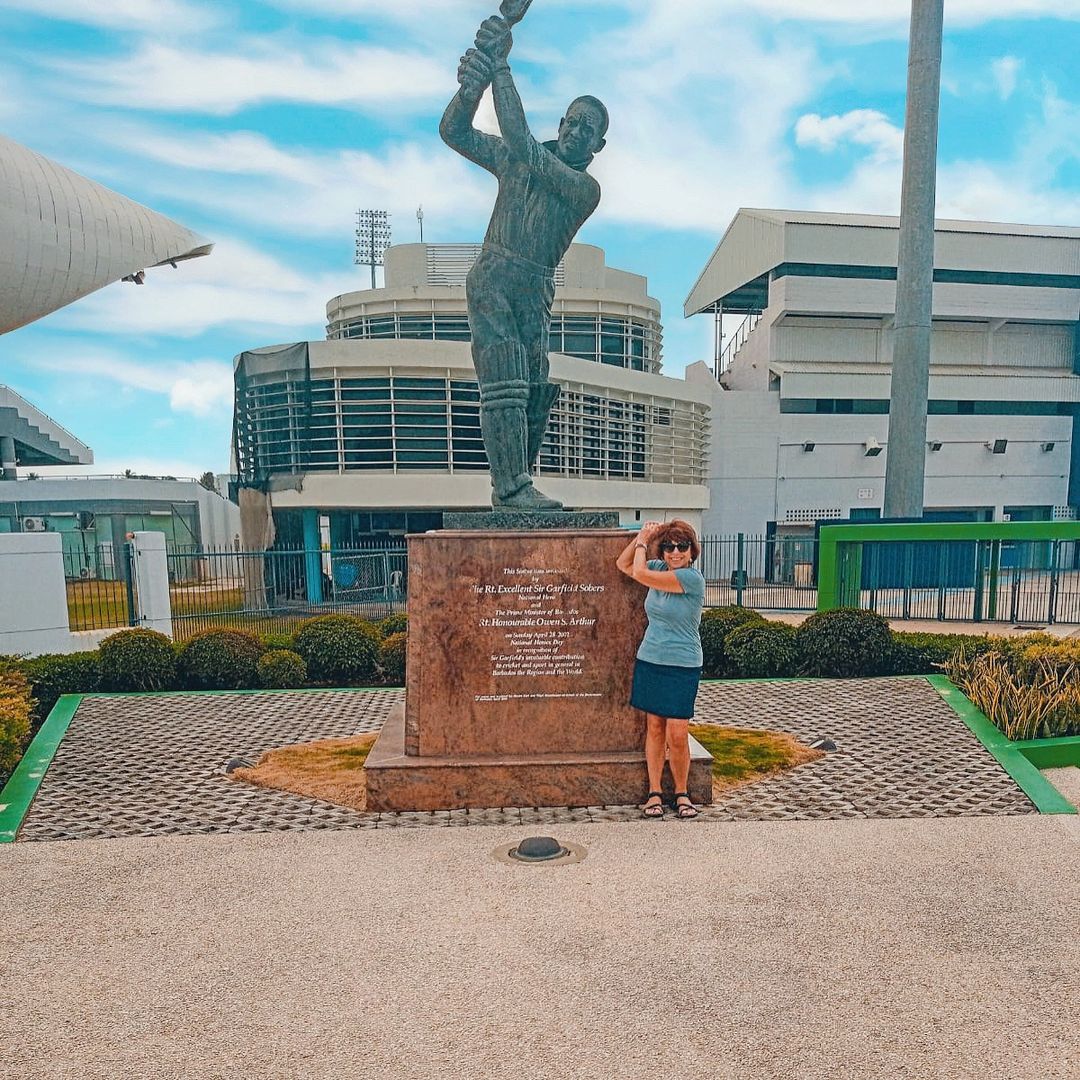 Statue of Sir Garfield Sobers
The Kensington Oval is a stadium located to the west of the capital city Bridgetown on the island of Barbados. It is the  pre-eminent sporting facility on the island and is primarily used for cricket.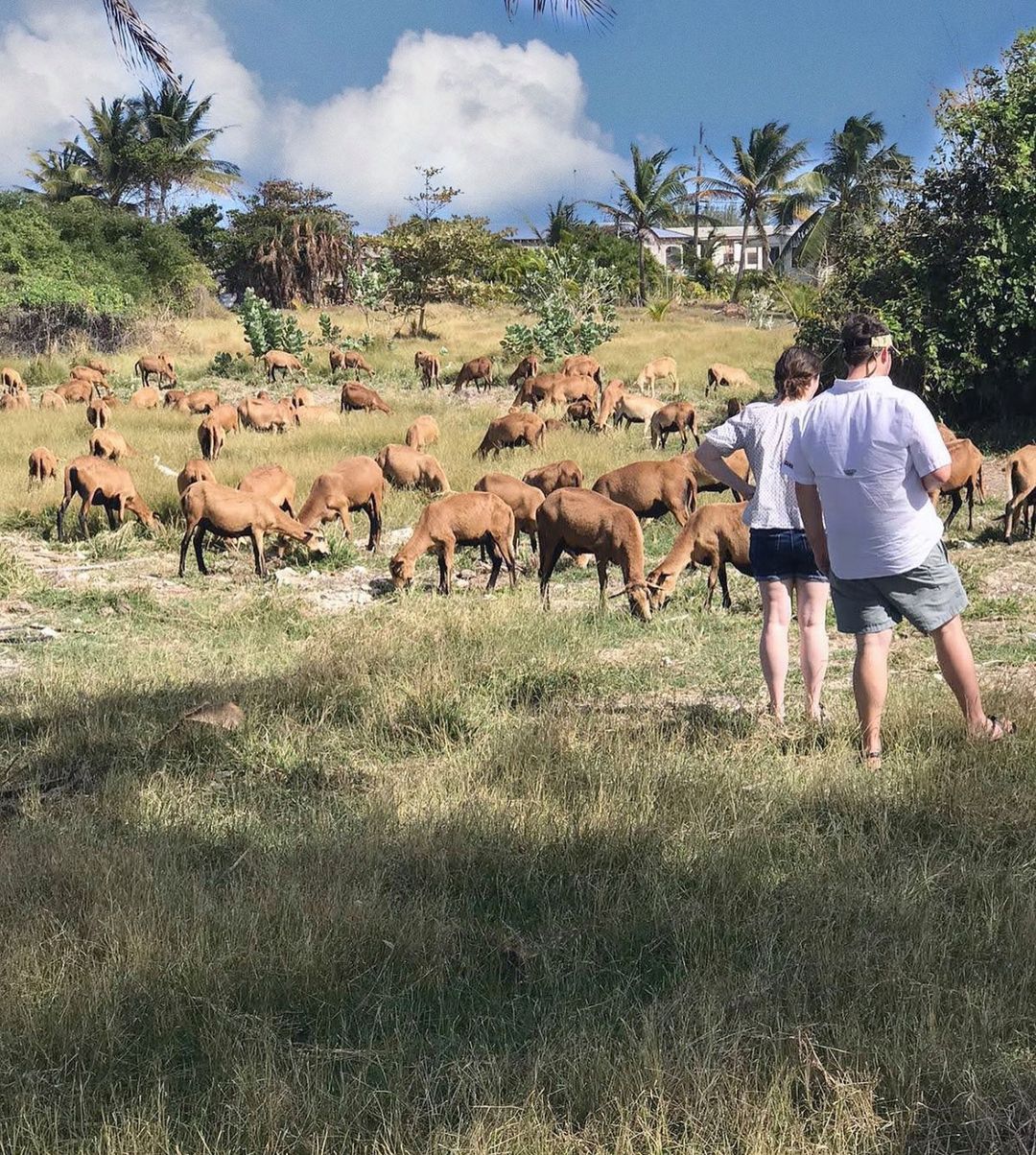 Country Side
Certainly the heart of Barbados is its countryside. Like the coastline, it is varied in topography and diverse in what it has to offer, making up the greater part of the island and arguably the most interesting part of it. As you leave the city, the nearness and easy access of rural Barbados can be a pleasant surprise, and no one point is more than 45 minutes away from another. Talk about photo ops!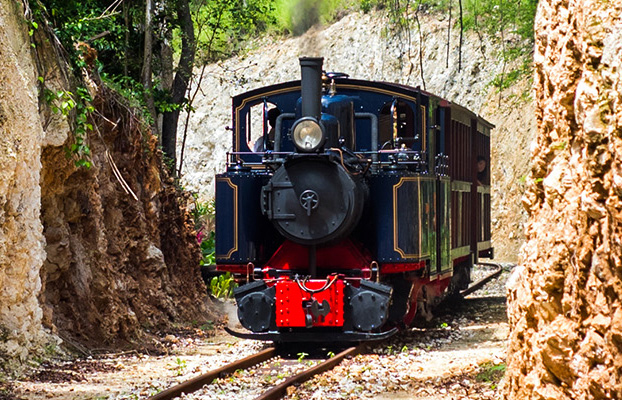 Heritage Railway
The St. Nicholas Abbey Heritage Railway, completed in late 2018, is the newest family attraction at St. Nicholas Abbey Great House Plantation and Distillery.
Journey through the plantation's grounds on our beautiful steam locomotive. Your narrated tour takes you past the historic St Nicholas Abbey Great House, around the lake, home to wild water fowl and migratory birds, and through the mature mahogany woodlands. The tour culminates at Cherry Tree Hill, an elevated point offering breathtaking highland views of the island's rugged east coast. The round trip tour takes approximately one hour; on your return to the main grounds, you can visit our gift shop and cafe, or add on a tour of the Great House.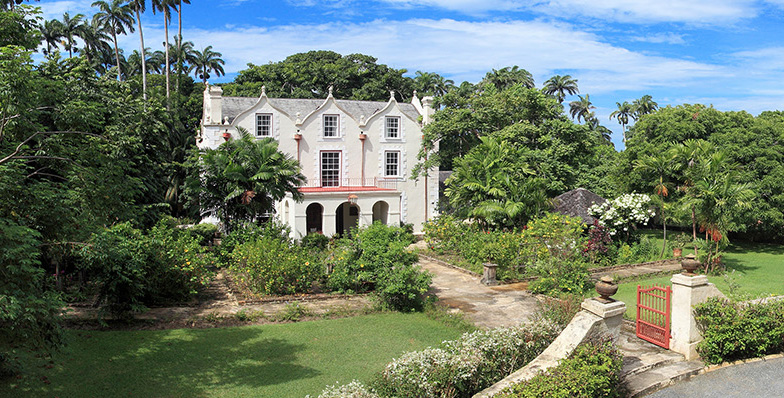 The Great House
St. Nicholas Abbey's great house, built by Benjamin Berringer in 1658, is one of just three Jacobean style mansions remaining in the Western Hemisphere, and one of the finest historic sites in Barbados.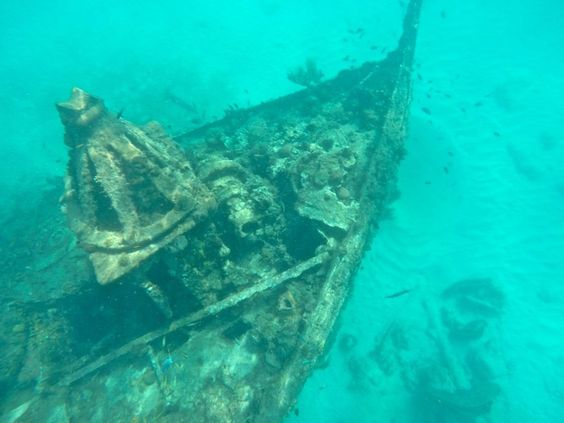 Snorkeling Through Shipwrecks in Barbados
Numerous wrecks and is therefore an ideal dive location. There are four wrecks which are of particular interest – the Berwyn, Eilon, C-Trek and Fox. At this incredible dive site divers can look for tropical fish, eels, frog fish, seahorses and more! This dive is ideally suited for beginners.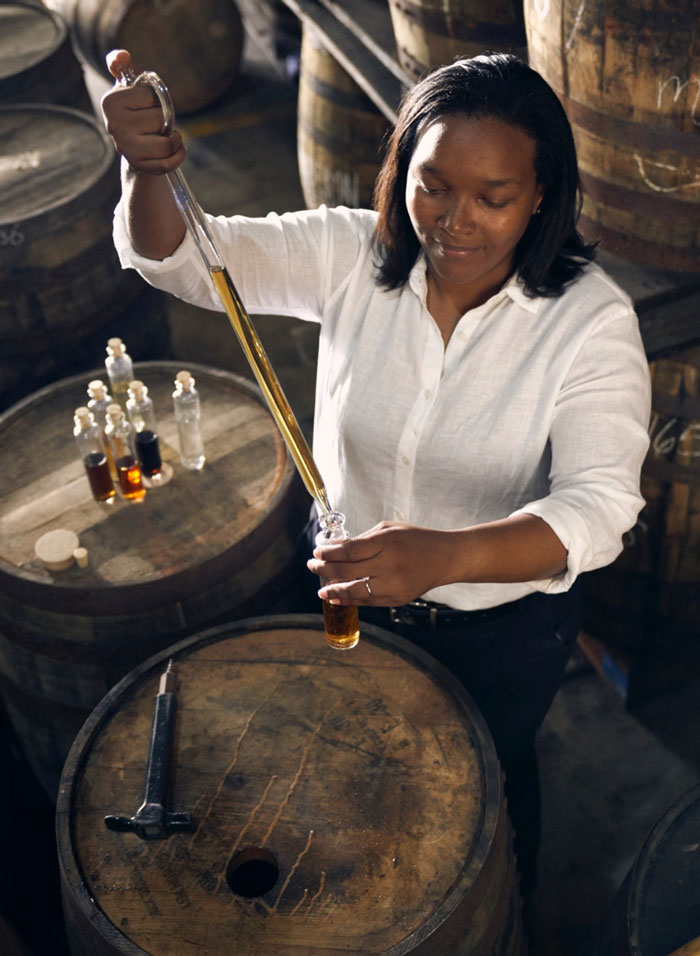 Mount Gay Historic Distillery Tours
Come to the site where Mount Gay has distilled rum for over 300 years to discover how Barbados became the birthplace of rum and how Mount Gay's focus on quality has made us the oldest, continuously running rum distillery in the world. With unparalleled access to our working estate, you will explore our lands, original well, molasses house, fermentation house, distillation house and bonds.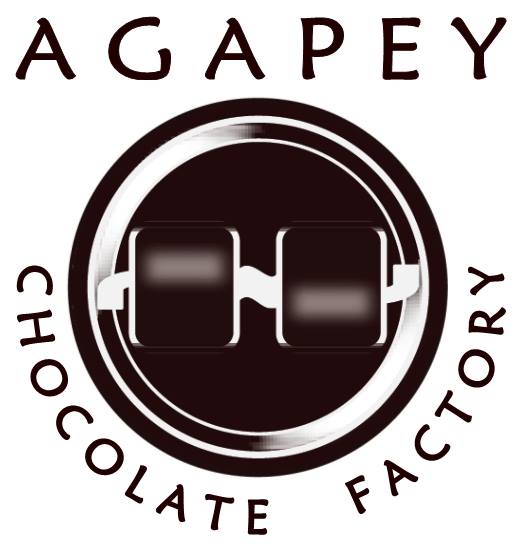 Agapey Chocolate Factory Tour
Agapey Chocolate Factory was founded to offer world class luxury chocolate made in the Caribbean where most of the best cocoa beans in the world are grown. Unknown to many chocolate lovers, the best flavoured beans are found in the Caribbean and Latin American countries while bulk and filler beans are of African origin. The majority of these cocoa beans are shipped to western nations and processed into chocolate. There are only a very small fraction of chocolate companies worldwide using traditional chocolate methods and machinery. We are one of those companies.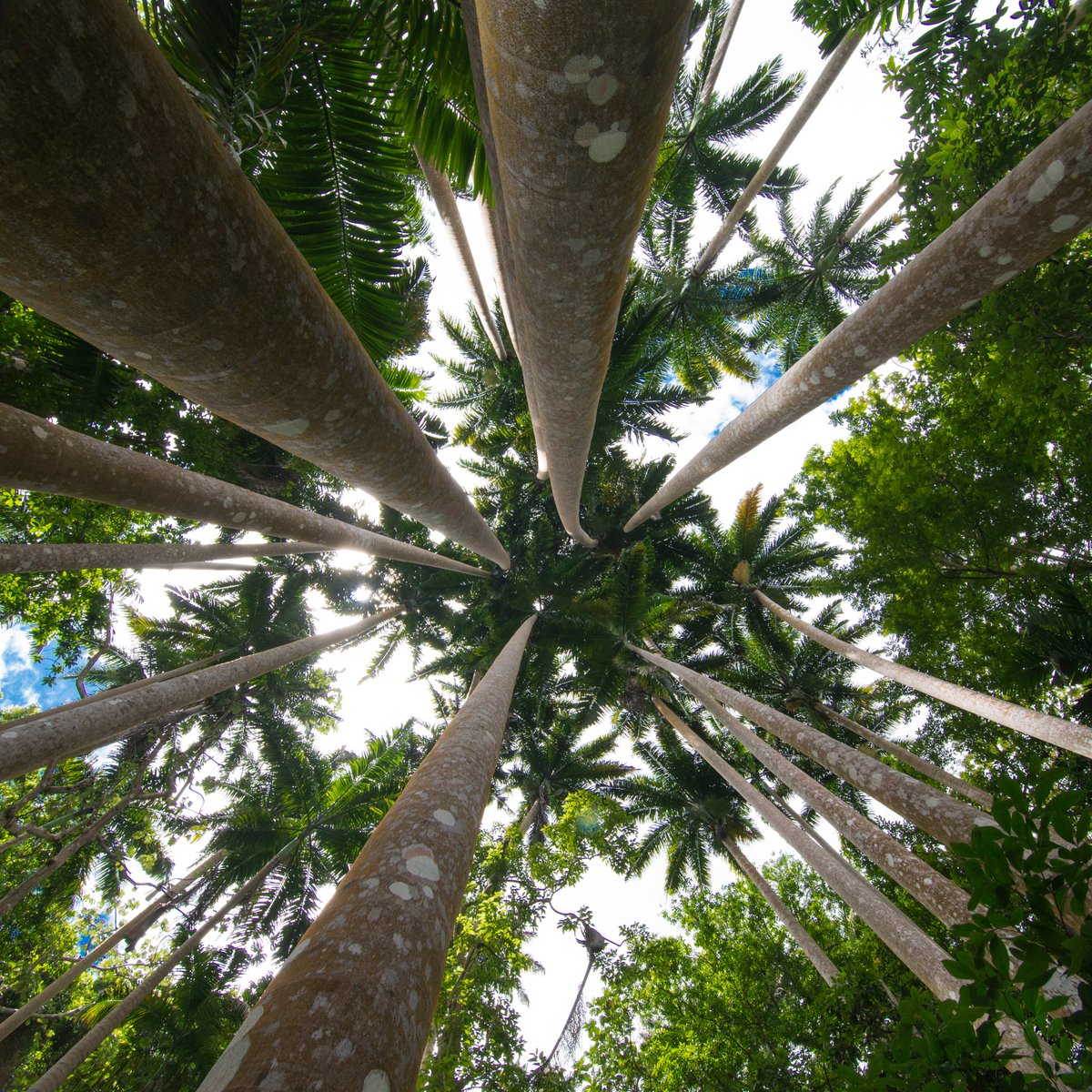 Coco Forest
Coco Hill is located in the hilly Scotland District of Barbados. This beautiful rainforest is home to birds, freshwater springs, tree ferns, bamboo groves, majestic Royal Palms and many fruit trees, spices and herbs. The highest point on the forest is at 1085 feet and overlooks the rugged East Coast with amazing panoramic views.
We practice farm to table by growing our fruits, herbs and spices in the forest. Our agriculture is based on elements of organic farming, permaculture and vertical farming. Our aim is to try and grow as much of our own food as possible without disturbing the forest.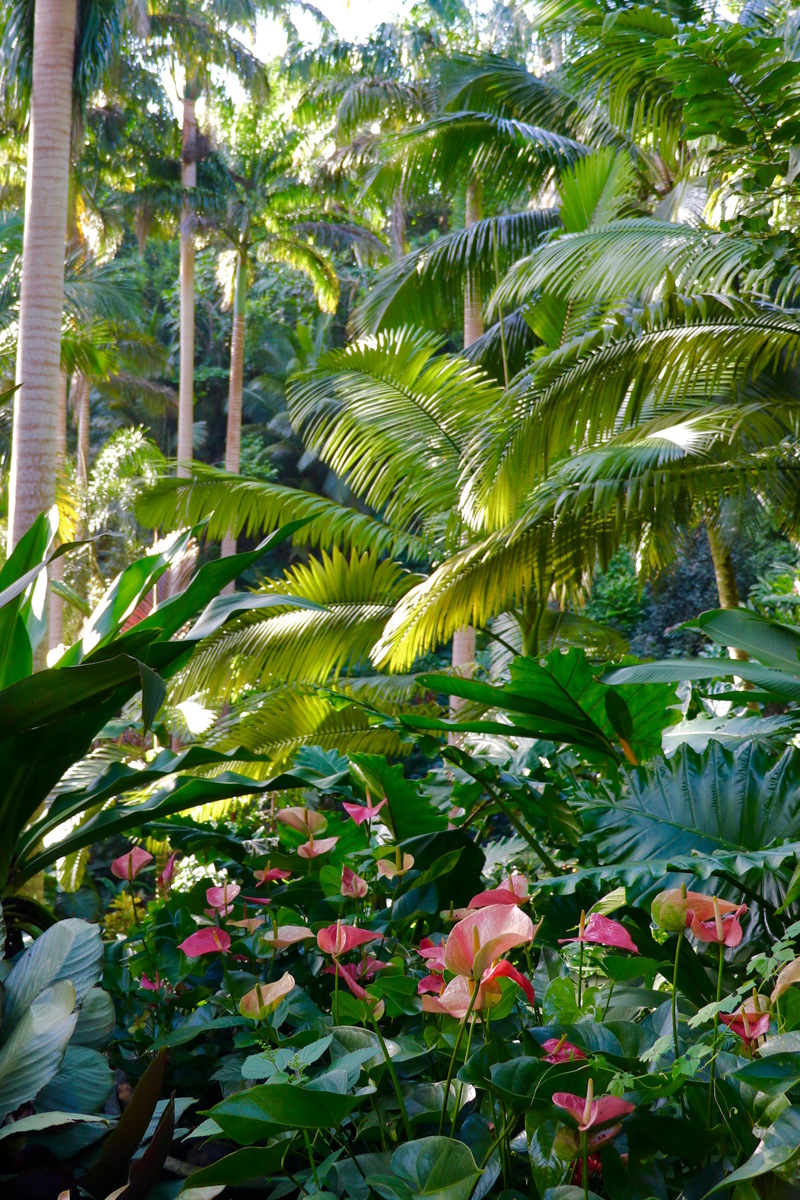 Hunte's Garden
The magnificent Hunte's Gardens are located in the lush countryside of Barbados in the parish of St. Joseph. These gardens have been lovingly nurtured in a naturally formed gully and feature an array of tropical flowers, trees and foliage. Through the gardens you'll find statues, antiques and other beautiful decorative pieces that add to this amazing experience. Here you meander along the pathways, stopping as you wish along the way, and spotting the local birds and animals that love this place as much as you will. All gardeners and horticulture or plant enthusiasts will truly enjoy their visit to Hunte's Gardens, however this beautiful place holds an appeal for all… couples, families, and groups of friends… who wish to be mesmerized by nature's beauty.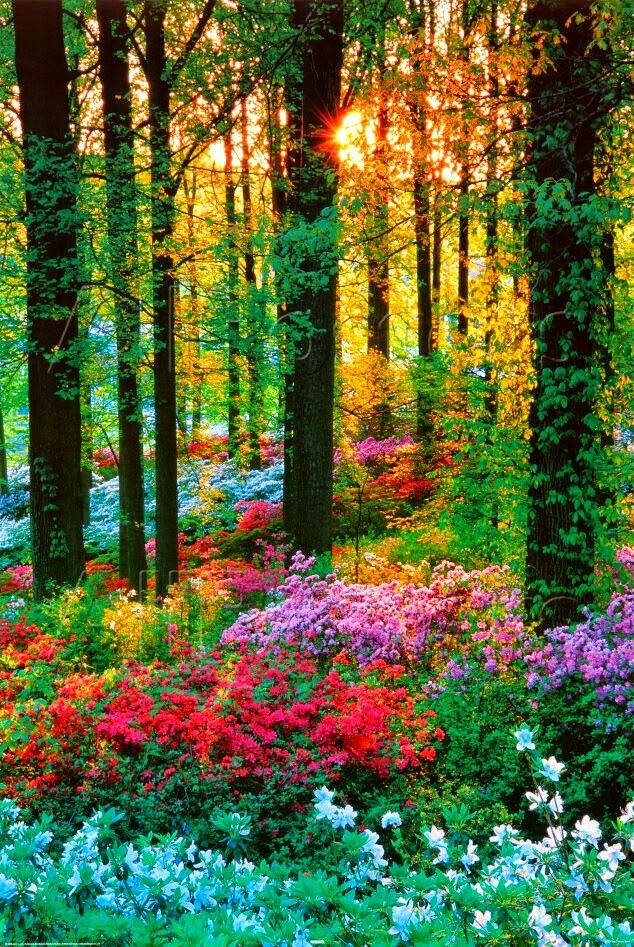 Flower Forest
The Flower Forest is a tropical paradise located in the heart of the Barbados countryside! This botanical garden is home to a multitude of majestic palms, colourful shrubs and tropical flowers.
Meander through the pathways, some flat and some with steps, to explore these lovely gardens. The topography of the area features gentle hills offering amazing vistas of the lush countryside and eastern coastline, so be sure to bring your camera to capture both the views and the spectacular flora!
With your exploration completed and your spirit renewed, head to the informal cafe for a drink, a light lunch or tea.
With its breathtaking views and tranquil setting Flower Forest is also a wonderful spot for weddings and other special events!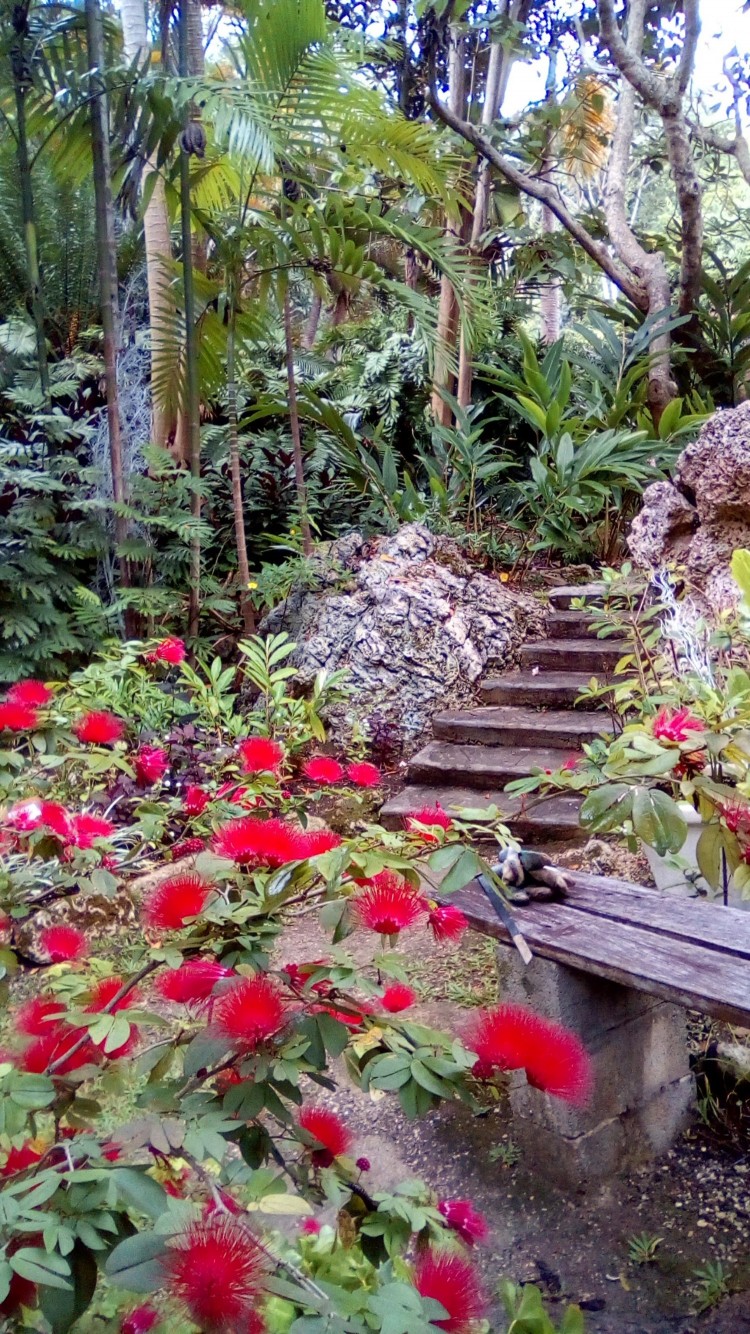 Andromeda Gardens
The Andromeda Botanical Gardens is located in the eastern parish of St.Joseph, just up the hill from Bathsheba village. It's a magnificent six-acre garden containing several varieties of tropical flowers, shrubs and trees including orchids, palms, ferns, heliconia, hibiscus, bougainvillea, begonias and cacti.
Andromeda's remarkable variety of trees is unparalleled, with the garden containing species from around the world. The beautiful and exotic flowers are complemented by a lovely stream which bisects the land and forms enchanting pools and waterfalls. The lily ponds are absolutely stunning. Stroll along winding paths at your own pace, enjoying the tropical blooms, towering trees, and refreshing island breezes. The elevated location also offers lovely peeks at the ocean.
Beautiful butterflies flutter from flower to flower, while birds chirp overhead. Monkeys make their way through the gardens from the surrounding gullies. The small balcony cafe is the perfect spot to enjoy a refreshing fruit juice, rum punch, soda, or beer. Be sure to also browse through the giftshop with its magnificent selection of local art and island crafts.