Experience The Excitement of Barbados
You've Chosen The Best Tour Agency in Barbados
Your Number 1 Choice in Barbados Tours
Experience The Excitement of Barbados
You've Chosen The Best Tour Agency in Barbados
Your Number 1 Choice in Barbados Tours
You've Chosen The Best Tour Agency in Barbados
Experience the Excitement of Barbados
You've Chosen The Best Tour Agency in Barbados
Experience the Excitement of Barbados
Your Number 1 Choice in Barbados Tours
You've Chosen The Best Tour Agency in Barbados
Experience the Excitement of Barbados
Your Number 1 Choice in Barbados Tours
You've Chosen The Best Tour Agency in Barbados
Experience the Excitement of Barbados
Your Number 1 Choice in Barbados Tours
Experience The Excitement of Barbados
Island Tours
Turtle & Shipwreck Adventures
Catamaran Cruises • Airport Transfers & Taxis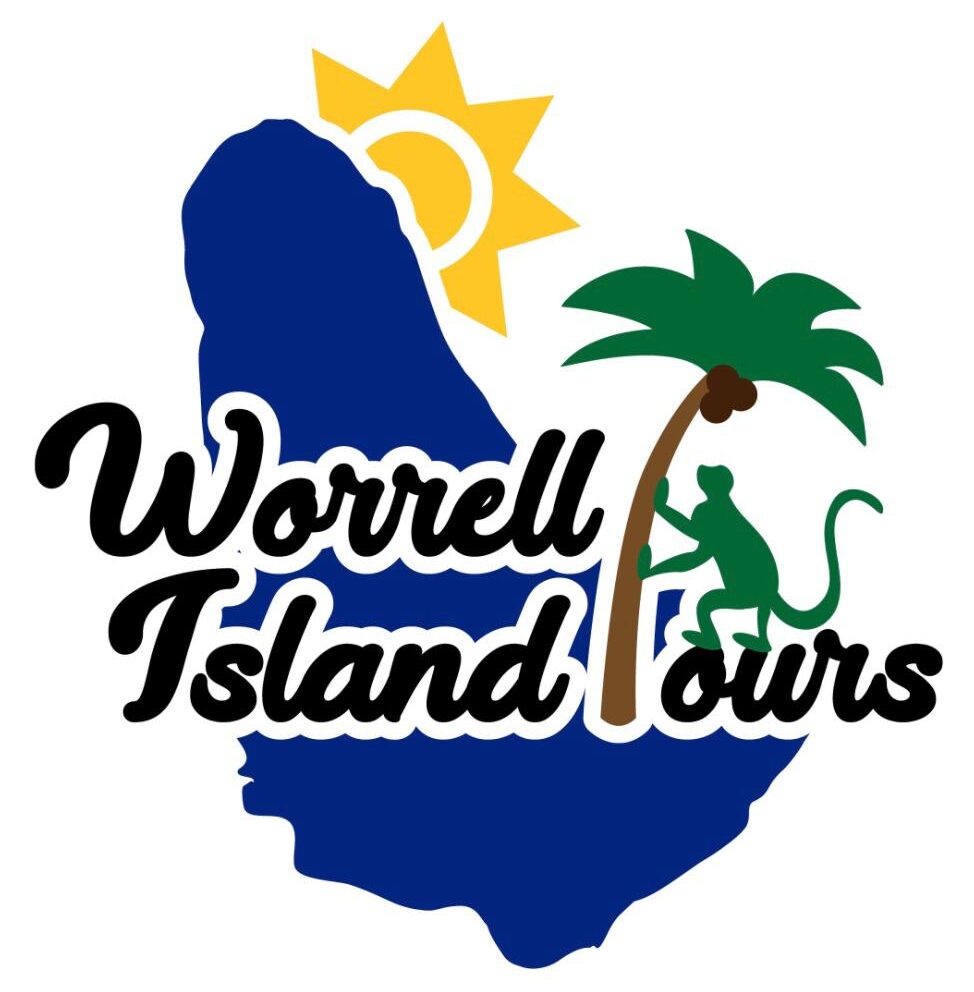 WELCOME TO WORRELL ISLAND TOURS
A business well known for its excellent service with over 25 years experience, we exceed your expectations.
We specialize in Island Tours customizable for your best experience, Airport Transfers, and Taxi Services.

Worrell Island Tours
Fast Efficient Transfers
We Know The Roads Like No Other
Your Number 1 Choice In Barbados Tours
Accurate Point-to-Point Pricing

BOOK THIS!!! Oh my goodness where to start??? Other half had done her research before we travelled and we knew we were going to do a Captain Larry tour before we arrived. Found the flamboyant affable Larry on the beach and booked the tour which we did today. Starting with a humbling prayer before heading off we were lucky enough to have David as our guide, what this guy doesn't know about the island probably isn't worth knowing!! Brilliantly paced, interested in what we wanted from the tour with a great sense of humour made for one of the greatest holiday experiences we've ever had. Snorkelling and swimming with turtles is a MUST. I can't remember the chaps name that ran the boat trip for the snorkelling (gutted) but he was a magnificent person!! Although it didn't effect us, there was a lady who couldn't swim and seeing the interaction and support he offered her was something we will never forget - whoever you are, you are a giant amongst men!! Our guide David took us to the Fisherman's Pub for lunch, simple straight forward food, well done. Stopping and pointing out several landmarks along the way with interesting facts and history was outstanding. We were lucky enough to find and feed some monkies too which just topped the whole experience off. Barbados is beautiful, if you want to see it in all its glory book this tour and request David as your guide you wont be disappointed.

Fantastic day out Omar our driver was brilliant, very knowledgeable on the island , we saw some great sites , and lunch in a little west coast gem Dumas ( next to lone star) , and Omar has a couple of nice surprises as well !

PERFECT EXCURSION IN BARBADOS If you're in Barbados, this is a MUST. I would highly recommend doing this at the beginning of your trip so that you'll be able to go back to some of these beautiful destinations. Captain Larry is everything that you have heard about. He is passionate, kind, and professional. He set us up with a great tour guide (being two females) we felt so comfortable and safe the entire trip. Our guide was Stobby and he was full of enthusiasm and carried conversations easily. There wasn't a question he did not take the time to answer. He took us to some beautiful secret spots throughout the ENTIRE Island! There was not a spot that we did not travel through. We were able to go to some gorgeous beaches, ate local fish, swam with sea turtles, toured the animal cave, got souvenirs, played with monkeys, and spent an entire day exploring Barbados. I would highly recommend booking this trip, this was the highlight of our vacation. I would suggest messaging Worrell Island Tours on Facebook for the easiest way to book.
Michael Statham
2021-10-31
Highlight of Our Honeymoon! Take this trip and don't hesitate to do so!! This was easily the high light of our trip. We went this last Thursday and it was amazing. Our tour guide was the Prince of Barbados and let me tell you, he knows his history like no other. He made it a wonderful tour and catered it to how we wanted. I will easily book this tour the next time we come back. Thank you guys!!

Must do while in Barbados Captain Larrys tour was a wonderful experience! We got our own driver (the amazing Pierre, prince of Barbados) who was extremely knowledgeable about the history and attractions on the island. Snorkeling with the turtles and seeing the shipwrecks is something we'll remember forever. Thank you!!

Best day in Barbados! Such a fantastic experience and great way to see the islands treasures and history! Our driver David was so brilliant and knowledgeable and it was so interesting to spend the day learning about Barbados from a local. The snorkelling to begin with was heavenly as well and we saw a turtle within 5 mins of being there! The monkeys were also a highlight and you could see the tour guides all have great love and respect for all the animals we saw - thank you captain Larry and thank you David 🙂

Amazing Day Exploring the Culture of Barbados If you're questioning whether to do this tour like we were, unsure we wanted to miss a day at Sandals, don't hesitate…do it! Omar, our fantastic guide, took us on an amazing customized adventure. Sandals is gorgeous, but you could be on any island. Getting to explore Barbados and its culture and the various sides of the island was a highlight of our trip. We felt safe and loved every minute - snorkeling with turtles, an amazing lunch on the beach, getting to meet "Joe" the monkey and exploring/swimming in the sea caves were just a few of the highlights. Thanks for an awesome day Omar and Captain Larry!

Not What We Expected Based on Capt Larry's spiel and other couples glowing recommendations, we booked the Island and Snorkeling tour. The day did not start out well… our group of four was put in a van with another group of 6 because our guide didn't show up! Plus the group of 6 was late, leaving us sitting in a van outside of Sandals for over 20 minutes. Our guide showed up after snorkeling and seemed very ill prepared…. asking what we wanted to do, no water or drinks in van, seemed unfamiliar with routes/roads and we spent the entire afternoon driving! We didn't get to do any shopping, see the monkeys or go to the distillery as advertised. Our experience was not what we expected and definitely not worth the money paid!

Amazing!! Capt. Larry, The Admiral, and Scoby are some amazing people!! They truly made our experience a life long wonderful memory! If you make it to Barbados, ask about Capt. Larry! It will not disappoint!!

Do it!!! My wife and I got married on 10/20/21. We met Capt Larry on the beach on the day before and arranged the full tour for us and 15 of our wedding guests for Saturday. We had 2 super clean and air conditioned vans with the best tour guides take us on the trip of a lifetime. Our van was run by Scoby, and he was willing to accommodate us for what ever we wished. We snorkeled with sea turtles, including most of us being able to touch them. We also snorkeled at 2 shipwrecks. Then we went and had lunch at an awesome local restaurant and everything was delicious. You paid for lunch yourself, so if you are a typical glutinous American like myself, my wife and my mother-in-law, it will cost about $60 US for all three. Our next stop took us to the northeast part of the island and up on the cliffs looking out over the sea. We checked out the Animal Flower Cave, which was spectacular!!! It cost an additional $10 US per person if you wanted to tour the cave. But it was free to walk around for some other spectacular views. Finally, we stopped to see the green monkeys and feed them. Adult and baby monkeys everywhere!! We're not sure which was the best part, feeding the monkeys or touching the turtles. Regardless, the 2nd best day of our trip. The first obviously being our wedding day. On a scale of 1-10, all 17 of us rated it a 20!!! Book it!!